Services
At One Foot In The Woods we specialize in web design services, but also offer photography and audio production services too. Our services are available individually, but our specialty is the artful integration of them all. By keeping all of the interrelated phases of a project "in house", the creating process tends to be more efficient and the end result is a more congruent representation of our clients. Besides, we love doing all of this stuff!
We are proud to be a small operation. We do a lot of work within our peer network of musicians and fellow artists and we strive to bring this level of personal connection to every project we work on. We also like to involve our clients in the process as much as possible, and stress the importance of preproduction and communication during a project. Whether we are building a website, doing a photoshoot, or recording an album our goal is to capture what our clients are all about and to reflect that in our work.
We are always trying to grow and evolve too, so if you have a project that doesn't seem to fit into these categories, just drop us a line! We would love to hear about your exciting ideas.
Web Design
Our basic web design service includes a custom website design with custom colour scheme, custom fonts, banner, and a custom favicon. We can also include embedded audio or video content, and integration of social media icons into a site build.
We build our websites using WordPress because it makes it really easy for our clients to self-manage their own web content. We also strive to make our clients comfortable using WordPress so that they can be self-sufficient. To that end, we offer 30-days of free WordPress support post website launch.
Custom WordPress Site: Inquire within for a custom quote.
Clients are responsible for obtaining and maintaining domain name & web-hosting. Premium WordPress Themes are extra.
Web Maintenance / Updates
Maintenance and updates available at our hourly rate of $50/hr.
Yearly maintenance package available for $100 (updates done twice a year)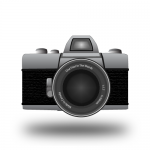 Photography
Our photography package begins with a 45-60 minute photoshoot. Following the shoot, the photos will be posted to a private online gallery for previewing where the clients can then choose their favourite 25 photos.
Photoshoot: Starting at $650. See our portfolio here.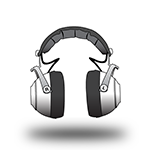 Audio Production
We offer recording, mixing, production and post production services as well as the ancient art of tape echo.  No two projects are the same, so please get in touch to see how we can best adjust to meet your needs.
Hourly Rate: $75/Hr

Contact us and we can provide you with a quote that is tailored to your project's specific needs. Pricing can vary from project to project depending on the services rendered, turnaround time and budget.
We offer a discount if you combine 2 or more of our services.

Payment plans available.